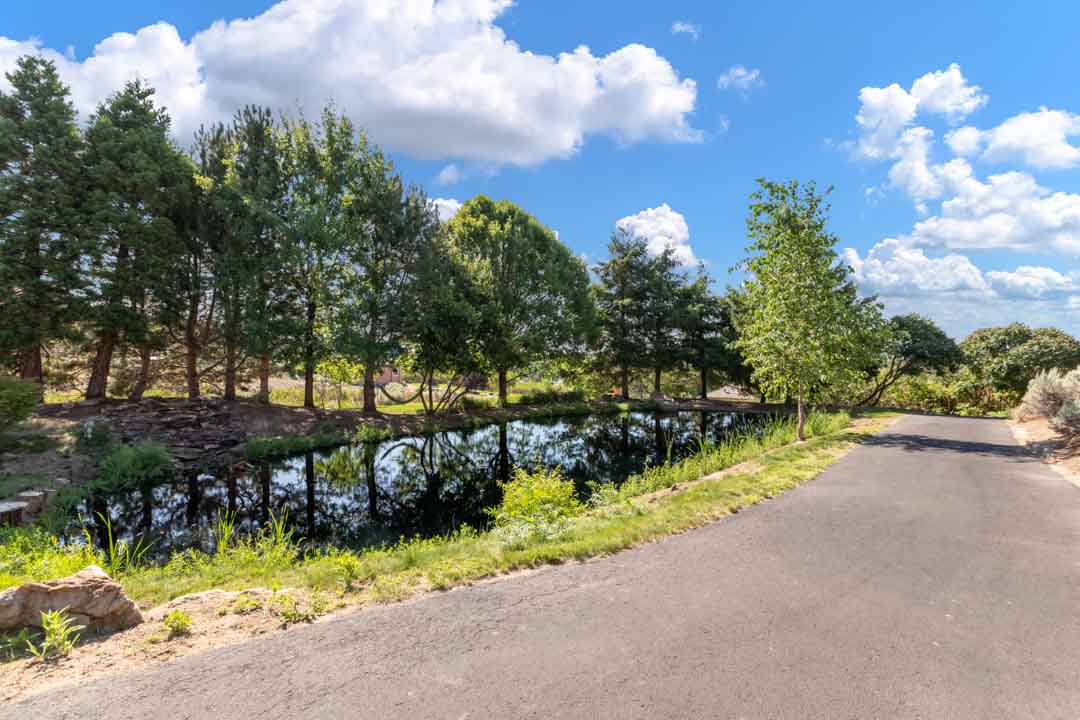 The shimmering pond and cascading waterfall, lined with impressive Giant Sequoias invite you to sit in serenity along the grassy bank or create a new sandy beach.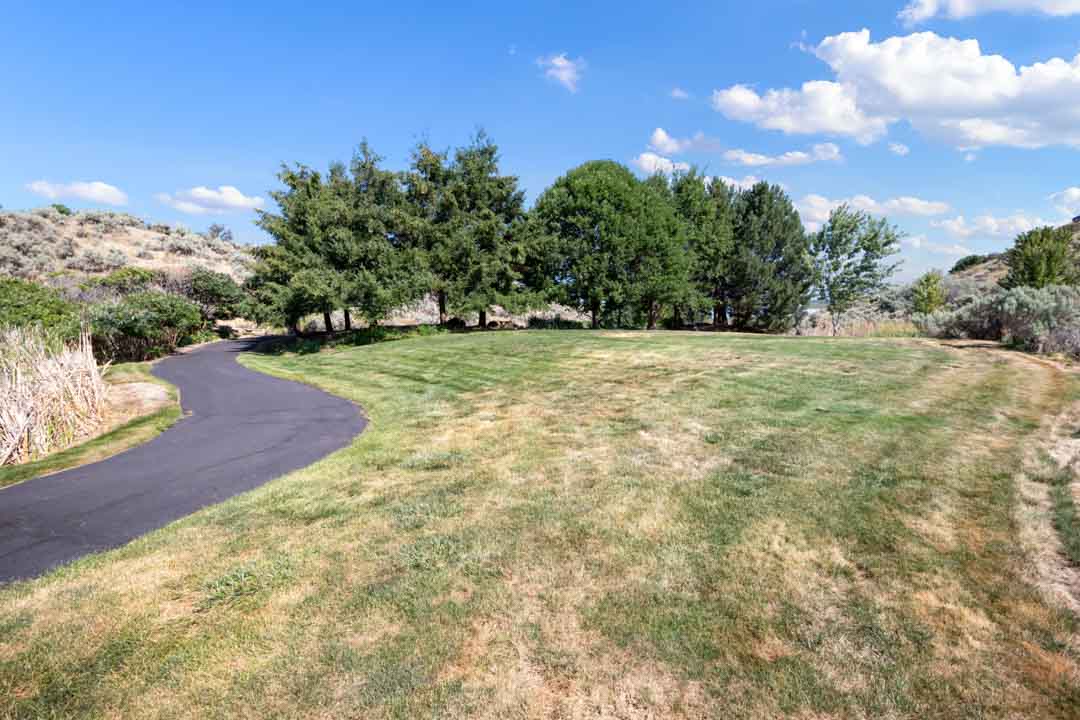 The paved walking path carries you through the tree-filled meadow, to the pond, grotto, and grass area for easy access to all the property offers.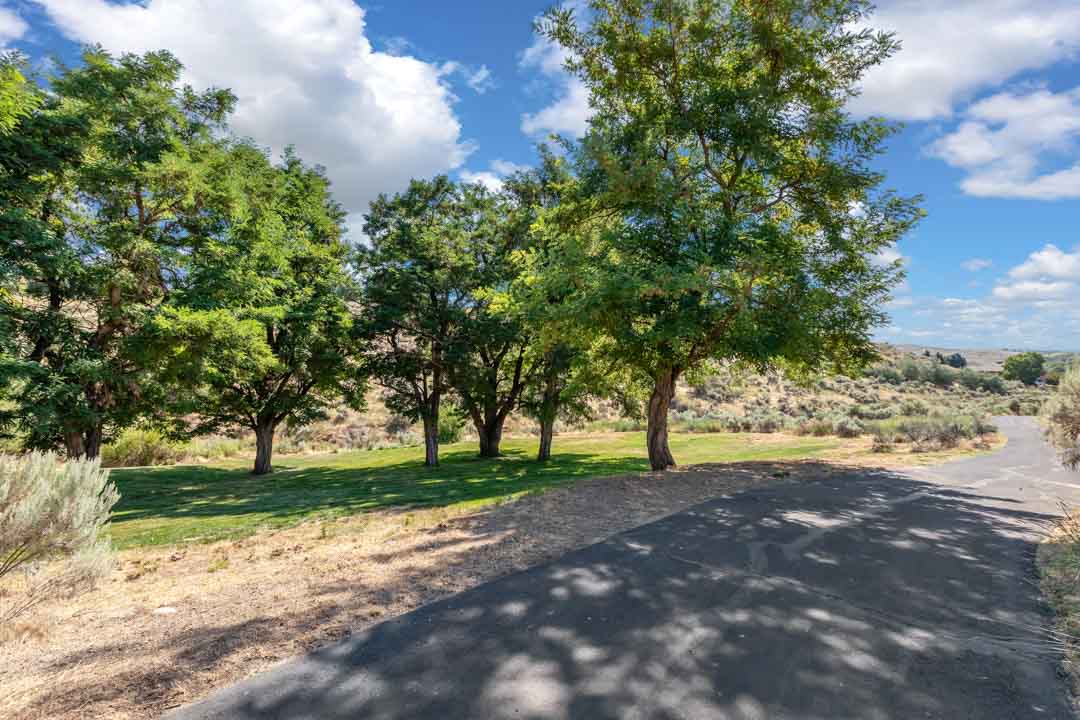 Flat meadow area where the original homestead used to sit, perfect for your shop, or a beautiful backdrop for weddings and events.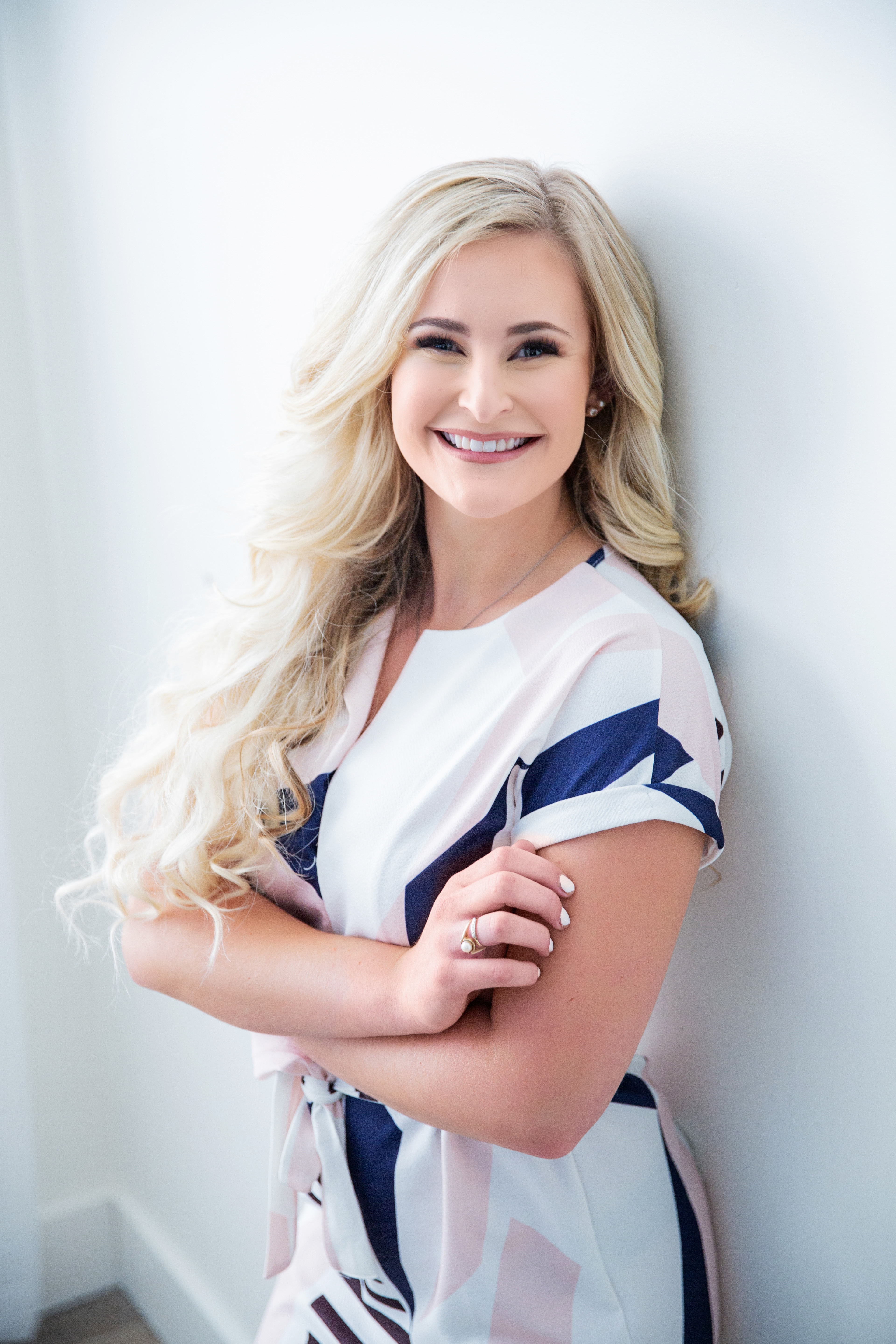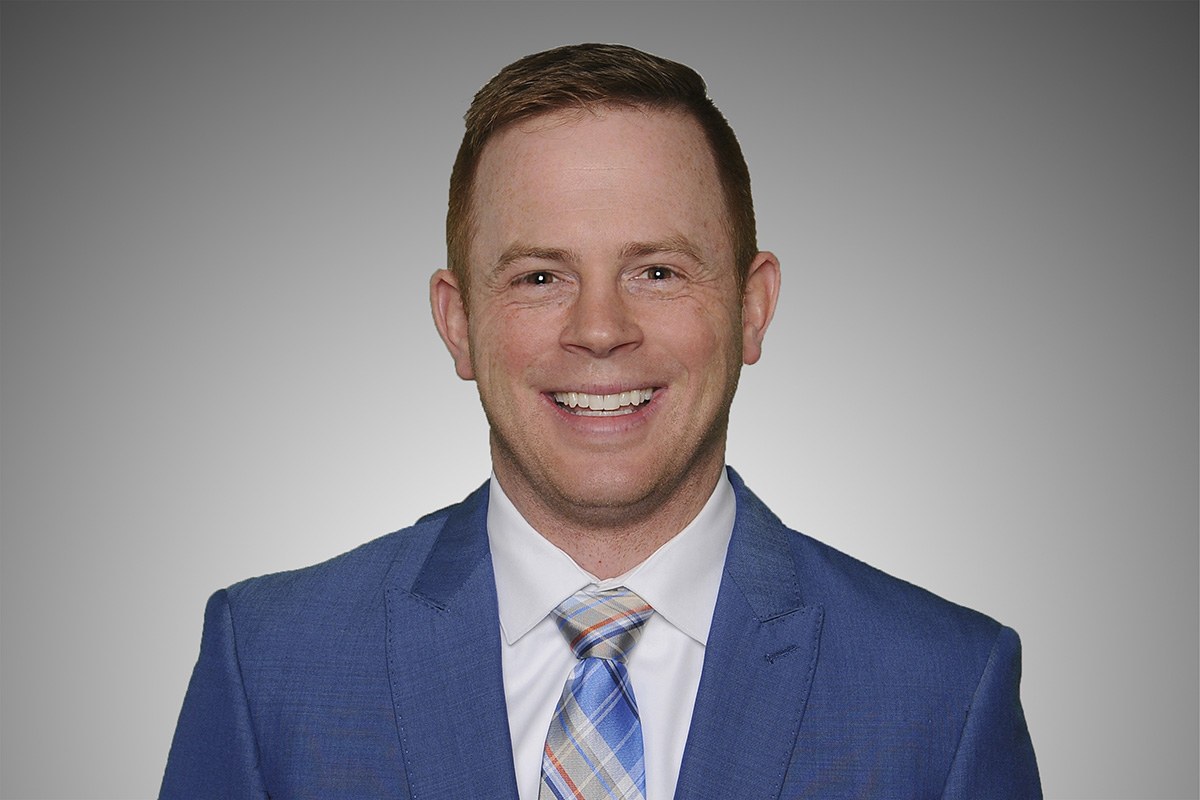 Dazzling views, enthralling history, seamlessly manicured rolling terrain set w carpeted meadow & billowing trees, sparkling pond & cascading waterfall, these incomparable 10 acres lie nestled in the Eagle foothills, capping the opulent Triple Ridge Estates & present the opportunity to own perhaps the most distinctive property in Idaho. Accompanied with a chorus of birds & dancing wildlife, experience serene living, reminiscent of wine country while sitting minutes from City conveniences.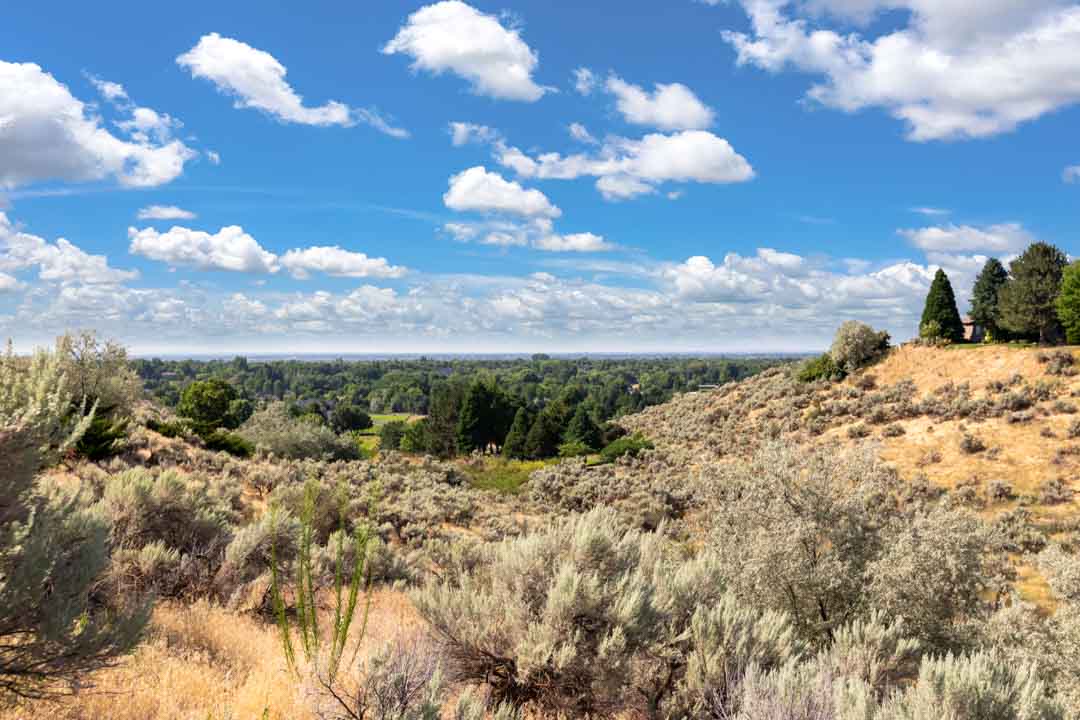 Views from every square foot of the property. Climb the juniper-lined hillside to the East for a second, spectacular vantage point.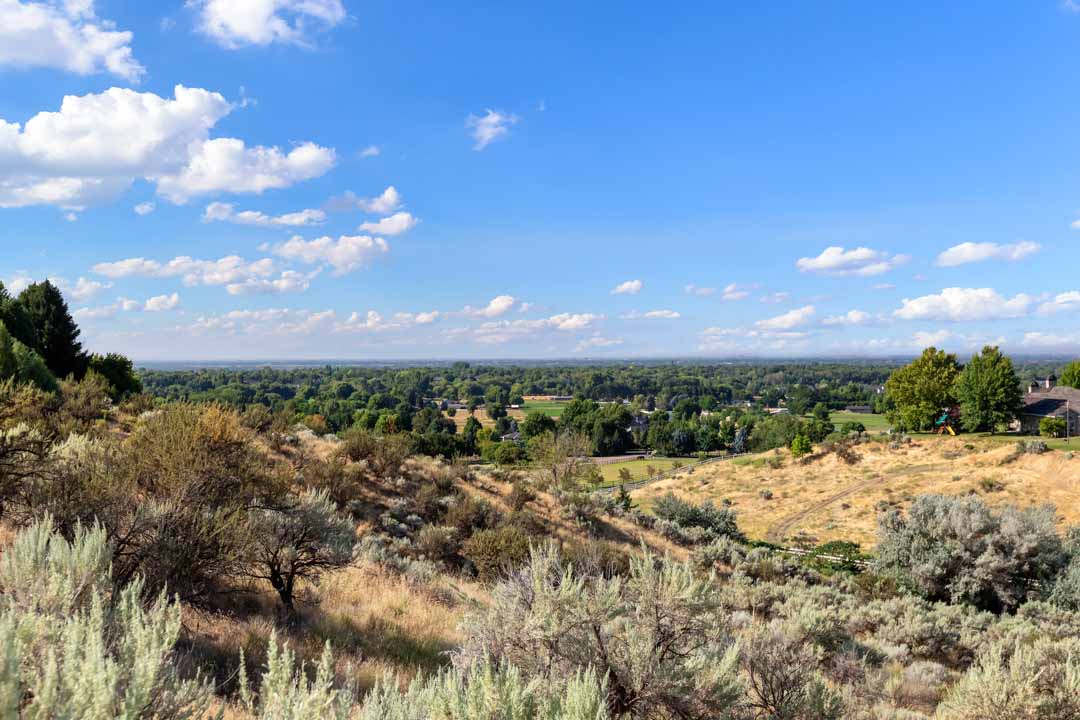 The ridge on the West side offers unobstructed views of Eagle City and Mountain Ranges, and lays as part of the original stagecoach pathway!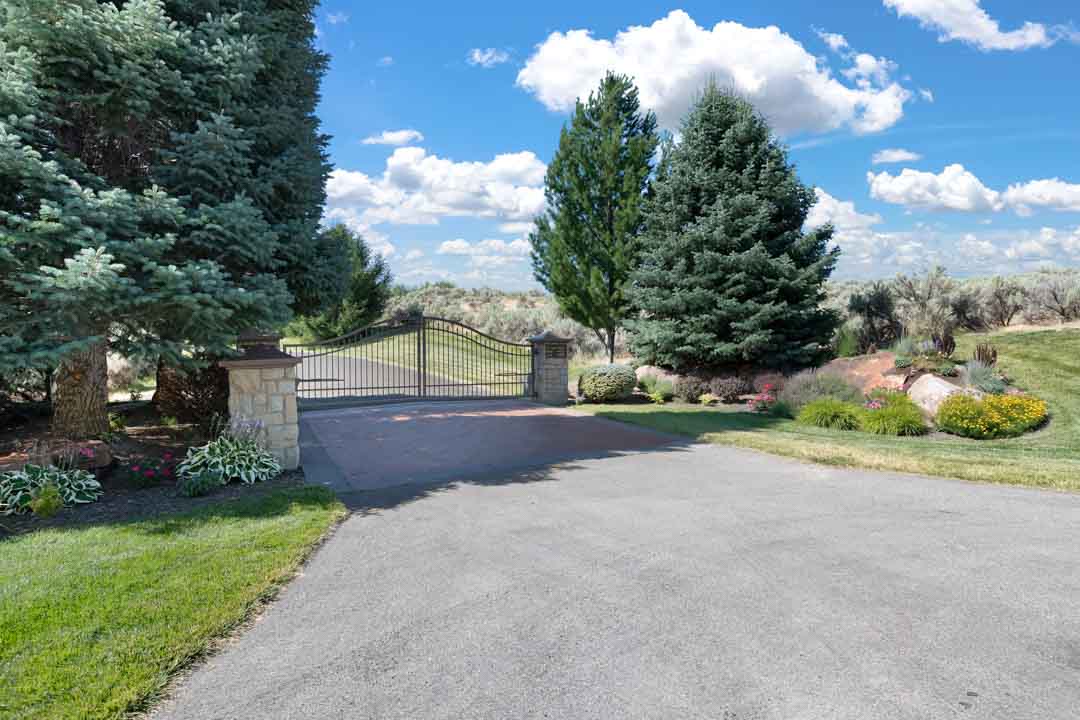 All tucked behind a private cul-de-sac and gated driveway, lined with beautiful landscaping at the very end of the opulent Triple Ridge Estates.